Fortnite might finally release on Switch?
We're just a few days away from E3 and we already have speculation of which game might release. This year Epic Games will also be at E3 for their celebrity Pro-Am match. With this, we can expect some major announcements and changes coming to Fortnite.
But, there's already an update from Nintendo this time of revealing Fortnite in next Nintendo Switch eShop update.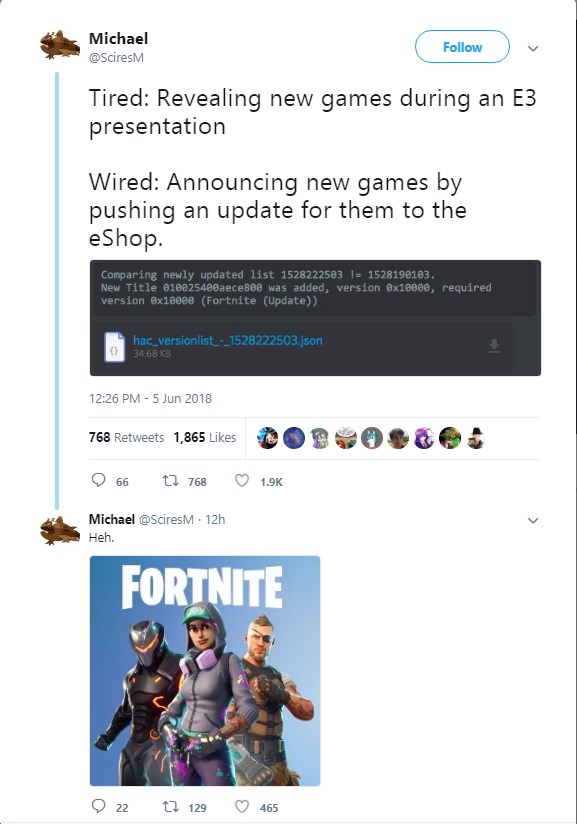 This was found on Twitter by a data miner and pokemon researcher Micahel @SciresM. Also last week, Fortnite also appeared on Korean games rating board which can sum up to potential E3 leak
So are you gonna play Fortnite on the go? Let us know in the comments.