Red Dead Redemption 2 Ultimate Edition contains Steelbook
Rockstar Games revealed Special Edition, Ultimate Edition, and the pre-order bonus of Red Dead Redemption 2
Red Dead Redemption 2 available in 3 editions – Standard Edition, Special Edition, and Ultimate Edition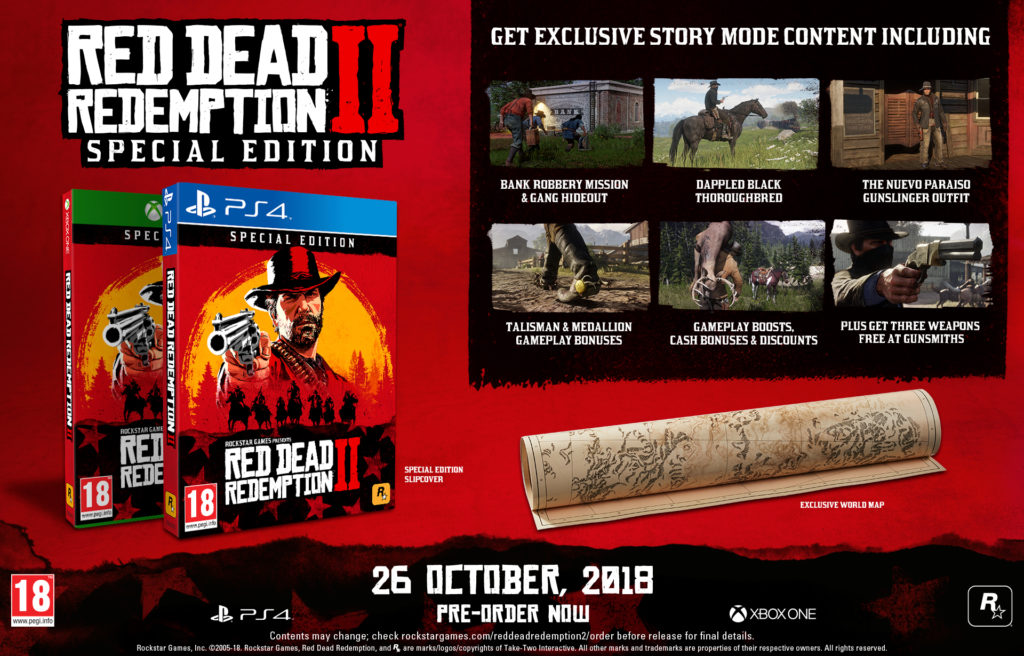 The Special Edition will give you an access to additional Story Mode content which will include-
Bank Robbery Mission and Gang Hideout,
Dappled Black Thoroughbred,
The Nuevo Paraiso Gunslinger outfit,
Talisman and Medallion Gameplay Bonuses,
Gameplay Boosts, Cash Bonuses, and Discount, and
3 Weapons Free at Gunsmith along with an exclusive World Map and Special Edition Slipcover.
The Red Dead Redemption 2 Special Edition is priced at ₹5,199/-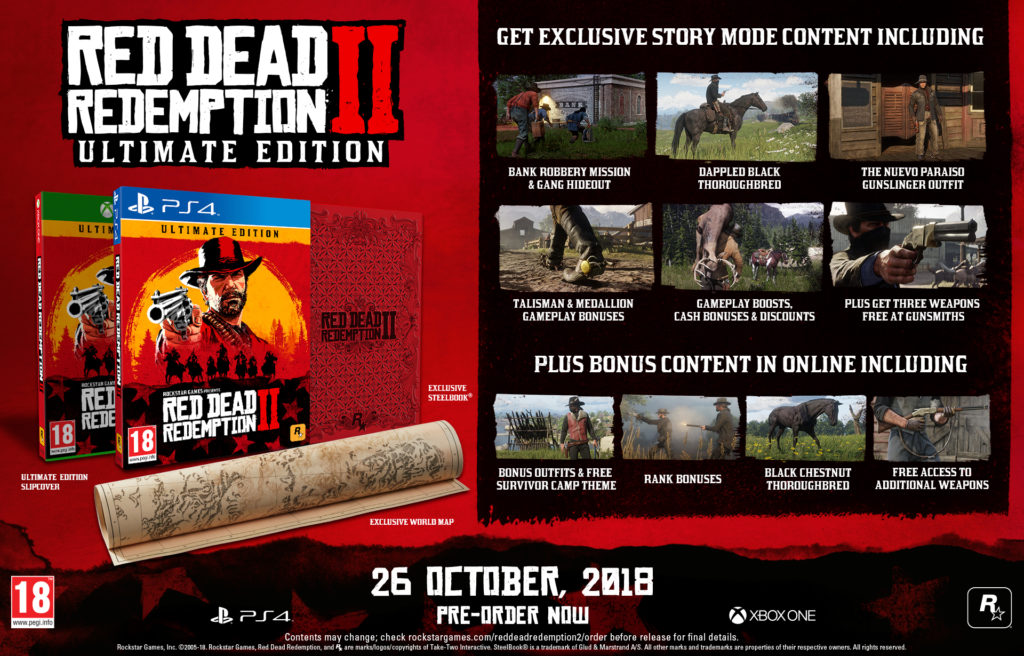 The Ultimate Edition will give you an access to Special Edition Story Mode content along with additional online bonus content such as
Bonus Outfits and Free Survivor Camp Theme,
Rank Bonuses,
Black Chestnut Thoroughbred, and
Free access to additional weapons and an exclusive Steelbook, World Map and Ultimate Edition Slipcover
The Red Dead Redemption 2 Ultimate Edition is priced at ₹6,499/-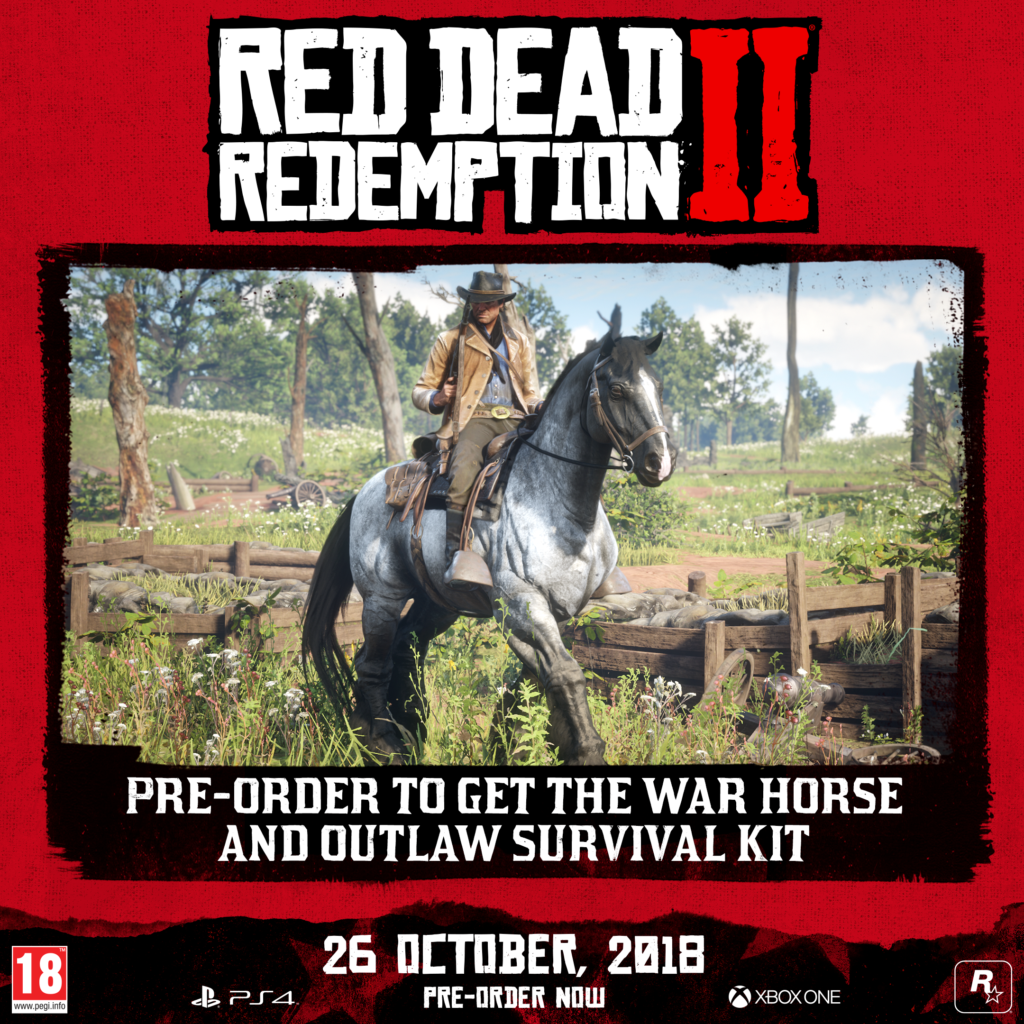 Pre-order Red Dead Redemption 2 and receive War Horse and Outlaw Survival Kit.
War Horse: This handsome iron grey Ardennes War Horse can rely on in the battle. With greater courage and stamina than the average speed, this is a horse that knows how to keep its head under fire.
The Outlaw Survival Kit: The Outlaw Survival Kit contains a collection of key supplies for enduring the rigors of life on the frontier, including items to replenish Health, Dead Eye and more.
Red Dead Redemption will be out on October 26 for PS4 and Xbox One.
Pre-order the game now at Games The Shop
Let us in the comments, what you think of these editions.