FREE Upgrade to Shadow of the Tomb Raider: Steelbook Edition
Lara Croft's defining moment with Shadow Of The Tomb Raider starts on 14 September. If you haven't pre-ordered the game yet, here is one good reason for you to do so. If you pre-order the game, you will get a FREE upgrade to the Steelbook Edition on PlayStation 4 and Xbox One.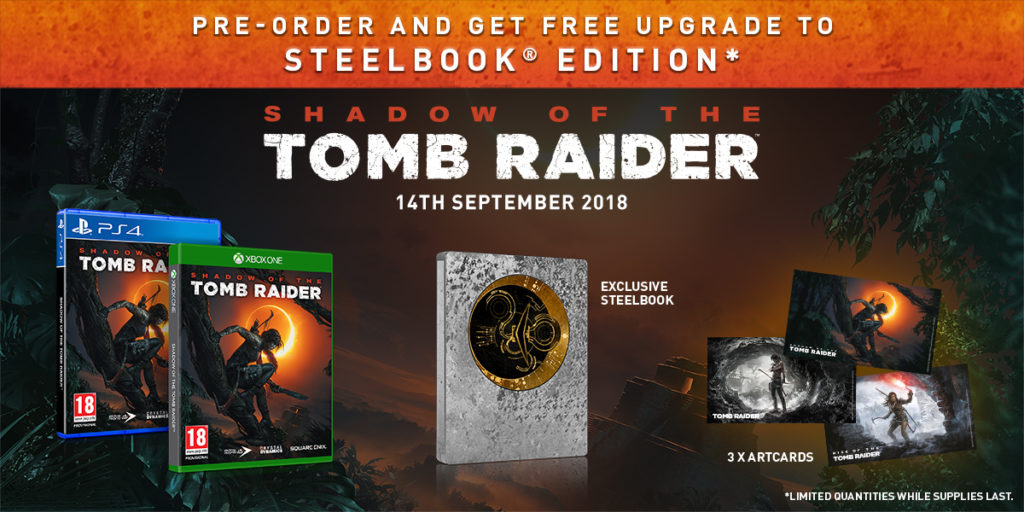 Along with the exclusive Steelbook, you also get 3 art cards.
The offer is valid on Games The Shop website and stores as well.
Meanwhile, players who want the Season Pass, can pre-order the Croft Edition.