"Fortnite v4.5 Patch introduces Map Markers"
Fortnite v4.5 Patch finally introduces the most awaited limited time mode Playground this week. Along with Playground, there have been other additions as well. Below you can find the patch notes.
General
Map Markers (Battle Royale) Go towards the light! Visual indicators are now shown in-game wherever friendly map markers are placed.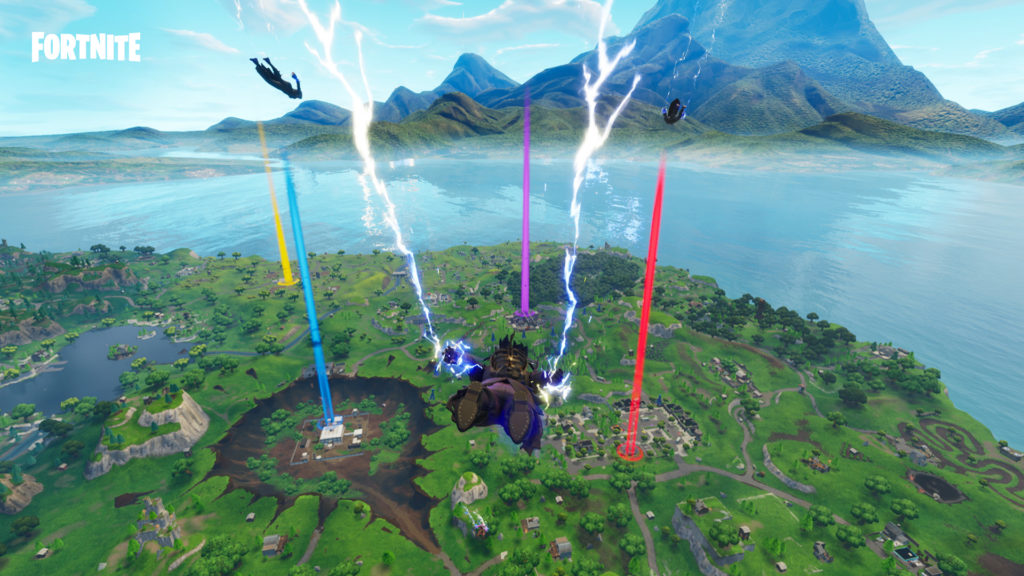 Playground is a low-pressure environment where friends can let their creativity run wild. Build massive structures. Practice with the weapons and items. Fight against your friends. Have fun!
You'll have one hour to create, play and train as you wish. Hop in and try out version 1 of Playground!
Drop into the Battle Royale map with a squad of friends for an hour
Friendly Fire is on
Players respawn on elimination unless downed by the storm
Resources gathered grant 10x the normal rate.
100 Llamas spawns on the map
Chests & Ammo Boxes spawn 100% of the time
Weapons + Items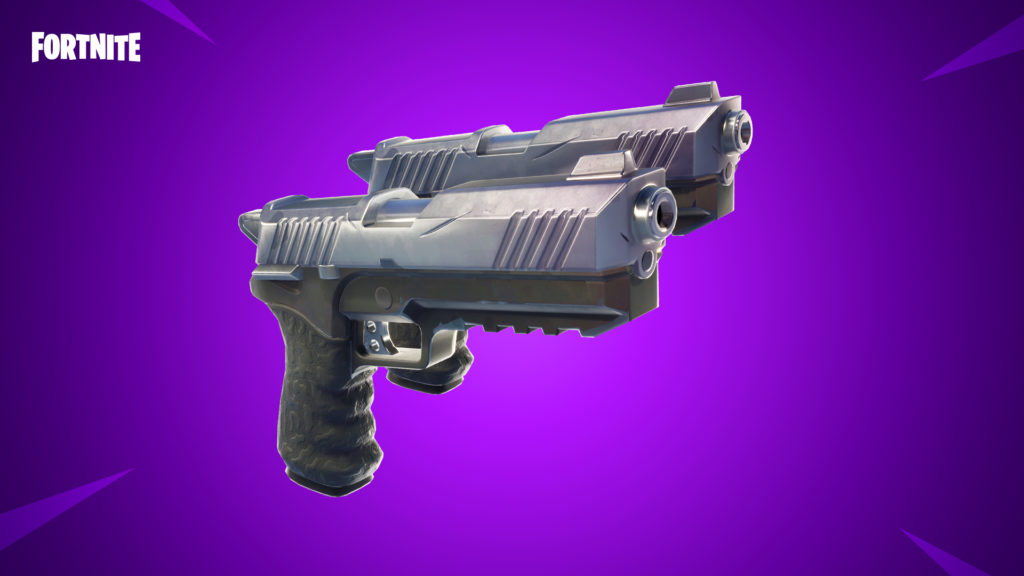 Dual Pistols

Now eliminate your opponents with a style, dual pistols are now available in Battle Royale. It is available in Epic and Legendary variants. It can deal 41-43 base damage and it uses Medium Ammo. You can found them from floor loot, chests, and Supply Drops. Significantly, it does not use first shot accuracy.

Shotgun:

Damage to structures reduced by 50% for Pump Shotgun, and 25% for both Tactical Shotgun and Heavy Shotgun.
Shotgun ammo now drops in stacks of 4 instead of 5.

Tactical SMG

Now it removes the first shot accuracy and increases the base accuracy by 25%. The sprinting accuracy penalty lowered by 15% and ADS bonus by 10%. The damage overall increased by 2.

Silenced SMG

Base accuracy increased by 10%.
ADS accuracy bonus increased by 20%.
Damage increased by +2.

Grenade Launcher

Visuals temporarily changed to shoot fireworks instead. This is a cosmetic change only.
Gameplay
Progress for elimination quests will now be granted if you down an enemy with the required weapon rather than needing to actually eliminate them with it.
In Build Mode, walls will now try to build at a closer location when placement is blocked due to lack of structural support. Stairs, Floors, and Roofs are not affected.
Auto-open doors no longer function while in the Down-But-Not-Out state.
Pickaxes will no longer hit the Shopping Cart if you are riding as the passenger.
Players in the Down-But-Not-Out state can no longer enter Shopping Carts.
Improvements made to the auto pickup weapons feature to better handle picking up large groups of weapons.
For more additional information v4.5 patch notes, visit here