Pre-order Assassin's Creed: Odyssey and get a FREE upgrade to Omega Edition
Collect a beautiful art book and ancient Greece world map when you pre-order Assassin's Creed: Odyssey as you will get a free upgrade to the Omega Edition.
The Assassin's Creed: Odyssey Omega Edition includes:
The Assassin's Creed: Odyssey game.
A 32 page Artbook
World Map
Digital Omega pack which includes the Kronos pack, 1 temporary XP Boost and 1 temporary Drachmas boost. The Kronos pack contains 5 epic pieces of armor, 1 epic weapon & 1 epic mount.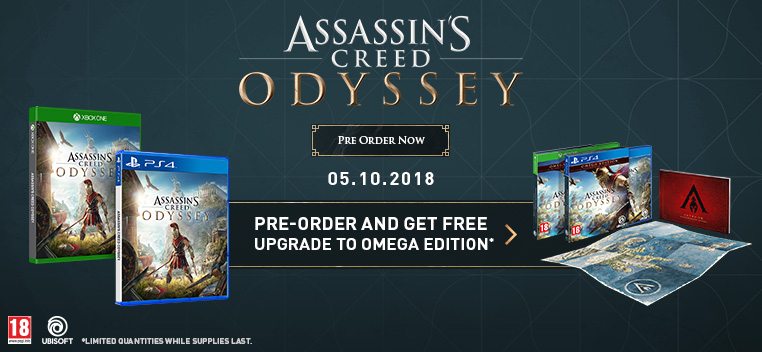 Join the Peloponnesian war between Sparta and Athens which divided the Greek world in Assassin's Creed: Odyssey. The game sets in 431 BCE, where you share a bloodline of ancient Spartan hero and hold Leonidas's spear. In Assassin's Creed: Odyssey, you will meet historical characters like Socrates and Hippocrates.  The story consists of First Civ artifacts and Templars vs Assassins story, which takes place long before the Brotherhood. Also, the game is a continuation of the modern day story from Layla, so players will pick-up right after Assassin's Creed Origins.
Apart from this offer. On pre-ordering the game, you will get 2 additional bonus items.
The Blind King: An additional mission where you meet a mysterious traveler that will prove to be much more than he appears as his past is revealed.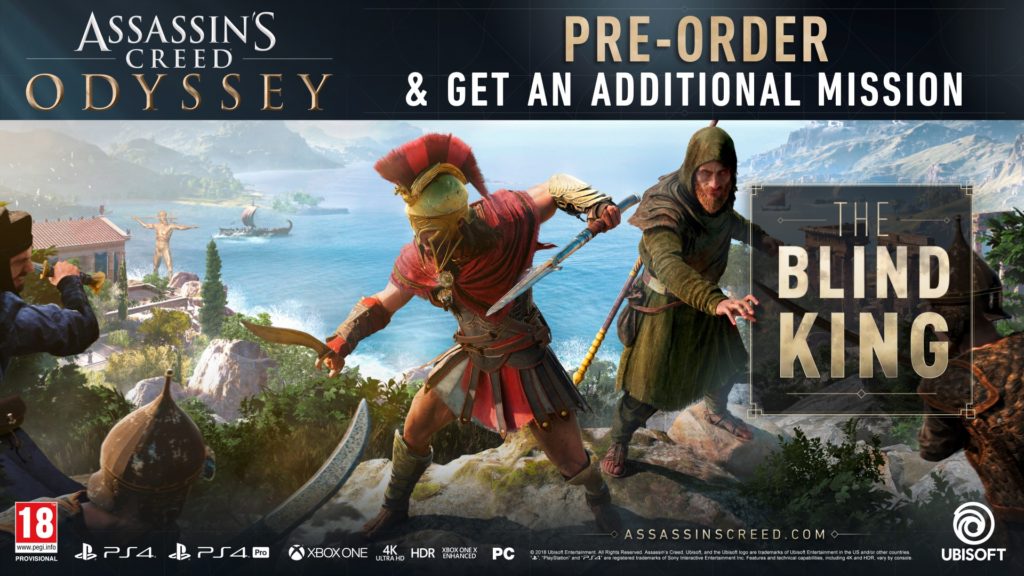 Athenian Weapons Digital Pack: Get Recurve Bow, Leaf Blade, and Phalanx Spear legendary weapons, which will help you to take down Athens in the Peloponnesian war.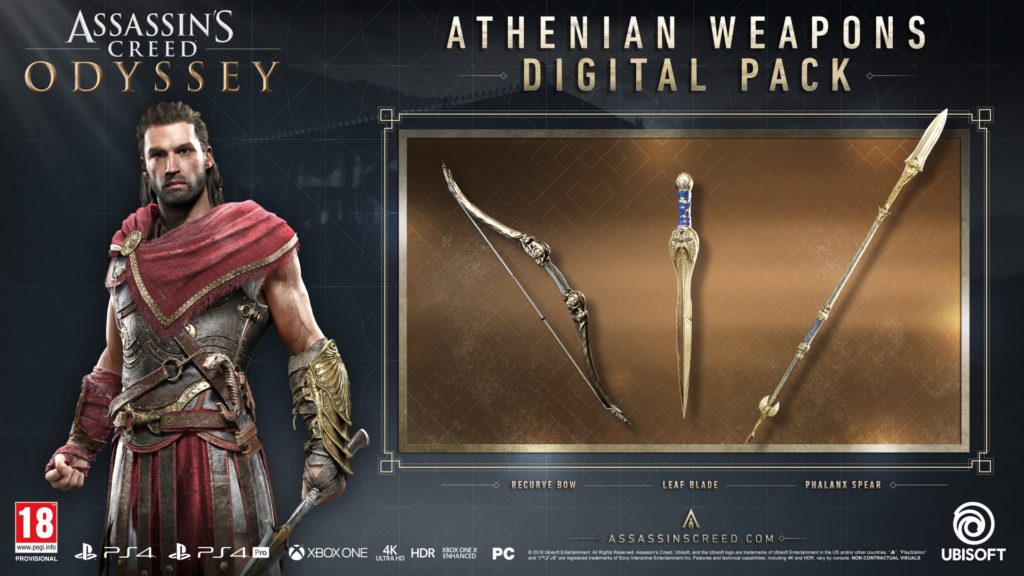 Assassin's Creed: Odyssey releases on October 5 for PC, PS4, and Xbox One.