"Overwatch: Game of the Year Edition includes 10 bonus loot boxes and Origins Edition content"
Cheers love! the cavalry is here. If you've been saving up money and waiting for a discount on Overwatch, then today that day has arrived. Now you can get the Overwatch: Game of the Year Edition for ₹1,999/- for PC, PS4, Xbox One and Overwatch: Origins Edition is available at ₹1,499/- for PC and ₹1,999/- for PS4 and Xbox One.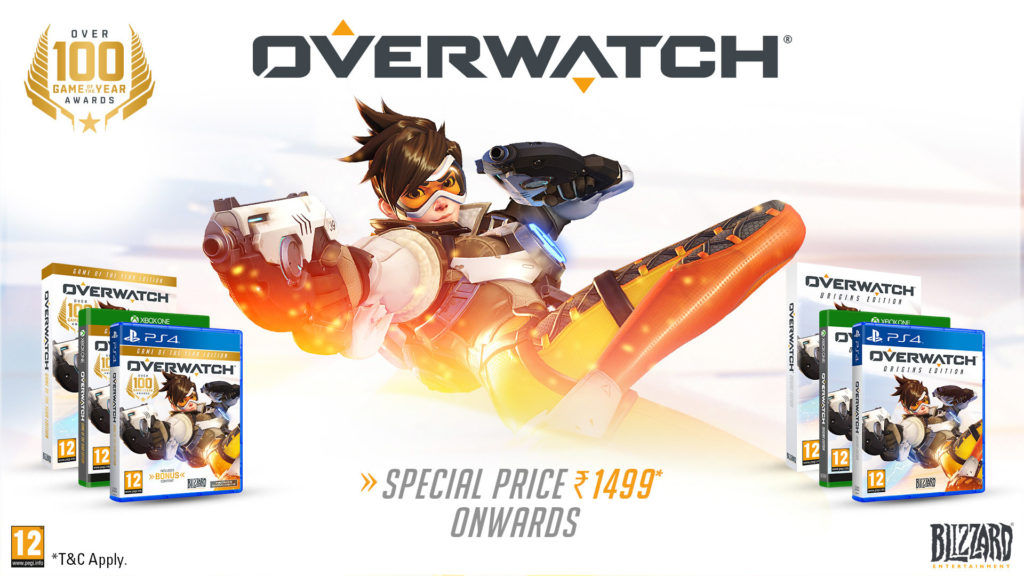 Overwatch: Origins Edition and Overwatch: GOTY Edition is available on discount starting from ₹1,499/- onwards.
The Overwatch: Origins Edition includes:
21 Heroes
5 skins:

Blackwatch Reyes (Reaper)
Strike-Commander Morrison (Soldier: 76)
Overgrown Bastion
Security Chief Pharah
Slipstream Tracer
Overwatch-themed content for several Blizzard Entertainment games:

Heroes of the Storm – Tracer Hero
World of Warcraft – Baby Winston Pet
StarCraft II Portraits
Hearthstone Cardback
Diablo III – Mercy Wings
The Overwatch: GOTY Edition includes:
10 bonus loot boxes
Overwatch: Origins Edition digital content
The offer ends on July 18.