"PlayStation Plus Membership is now available in India starting from ₹1,869"
PlayStation Network users in India now don't have to buy PS Plus Membership just via Credit Card from PlayStation store. PlayStation Plus Membership in India is now available in physical form at our website and stores.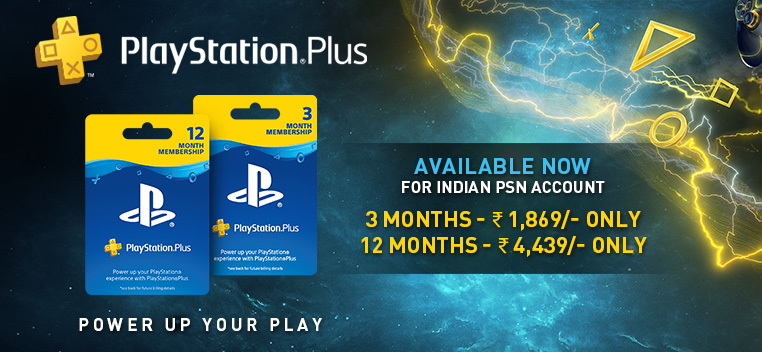 PlayStation Plus Membership costs at ₹1,869 and ₹4,439 for 3 months and 12 months respectively. Upon activation of PlayStation Plus, users can also get their every month PlayStation Plus Games for FREE and avail different offers and discount on PlayStation Store. Comparing US prices, the Indian prices are approximately similar.
These PlayStation Plus cards are available at our stores and website to order. All payment methods except Cash on Delivery are valid.