"PlayStation Plus: 12 Months Membership available at 25% off"
You will need a PlayStation Plus Membership to explore the multiplayer elements with your friends on titles like Tom Clancy's The Division 2. You're in luck as there is a 25% discount on the 12-month membership. You can buy the annual membership for just 3,329 rupees instead of the regular 4,439. The offer is valid from 15 March – 26 March.
Consumers can buy the 12-month subscription card from Games The Shop stores or website and redeem the code on PlayStation Store. Current PlayStation Plus subscribers can also avail this offer and add an extra 12 months to their existing subscription.
You can buy a 12-month subscription here.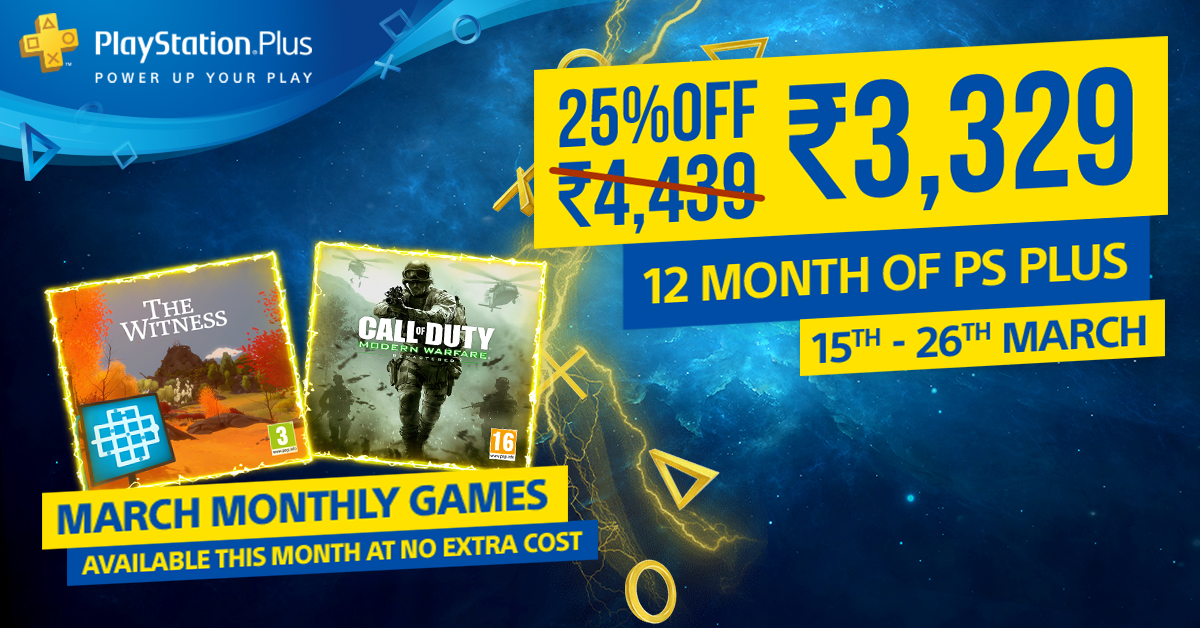 PlayStation Plus subscribers get benefits like free monthly games, discount on games, 100GB of online storage for game saves and exclusive early access to new full game trials, demos, and public beta trials. This month, PlayStation Plus subscribers can download Call of Duty: Modern Warfare Remastered and The Witness for free.