Time to bounce off yourself or your enemies in Fortnite!
Fortnite Battle Royale v4.3 content update is now live and it introduces a new trap called Bouncer.
The Bouncer is a Rare trap which is found in stacks of 3 in Treasure Chests, Supply Drops, Supply Llamas or floor loot. Players can place the Bouncer on walls and floors and it will provide you jump boost up or in any direction.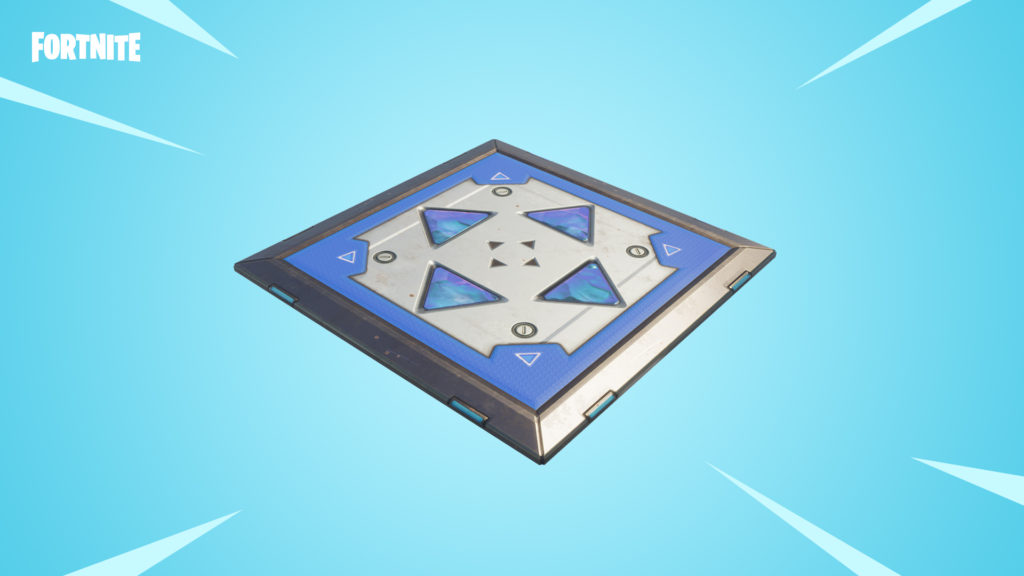 Apart from Bouncer, there are additional changes done to Fortnite Battle Royale, which you can find below.
Supply Llama

Decreased material stacks from 500 to 200 per resource.
Explosive Ammo removed.

Damage fall-off vs. structures removed for Rifles, SMGs, Pistols, and LMGs.
Floor loot materials adjusted

Material drop chances in floor loot reduced by 33%.
Material stack sizes in floor loot reduced by 33%.

Ammo availability adjusted

Light Ammo stack sizes increased from 12 to 18.
Explosive Ammo availability decreased by 50%.

Minigun adjusted

Accuracy increased by 10%.
Light Ammo spawn increased from 60 to 90.
Damage against structures increased from 25 to 30.

C4 structure explosion radius increased from 400 to 600.
Teams of 20 Storm Damage per tick adjusted.

Storm circle 1 damage per tick decreased from 10 to 1, the second one decreased from 10 to 2, the 3rd circle decreased from 10 to 4, and the 4th circle from 10 to 8.